Let's check in with Aguilar President Dave Boonshoft to learn more about the amplifier and listen to some amazing examples from bassists Oskar Cartaya...
At this year NAB Show in Las Vegas, Focusrite will be displaying its full range of RedNet and Red Audio Network interfaces, ideal for...
The Audio Engineering Society has announced the schedule of Technical Tours for the upcoming 142nd AES Berlin International Convention, taking place May 20 –...
While the New England Patriots came from behind to win a historic Super Bowl victory in February, the on-field live entertainment made its own...
SUBSCRIBE TO OUR NEWSLETTER
Roland has released the Aerophone Editor app for the Aerophone AE-10 Digital Wind Instrument. The free iOS app for iPhone and iPad unlocks many...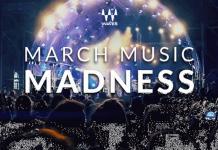 A big sale campaign you can find now on Waves.Com. Waves March MUSIC Madness put almost every price of every plugin from the store "on...
When top mastering engineers sit down behind the board, they need to enhance frequency response and maximize levels while protecting the fidelity of their...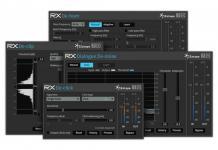 iZotope´s RX Plug-in Pack is an essential collection of plug-ins designed to treat the most common audio issues for those working in less than...
Developed in association with Eddie Kramer, the Kramer Master Tape plugin is modeled on a rare vintage 1/4" reel-to-reel machine. With adjustable tape speed,...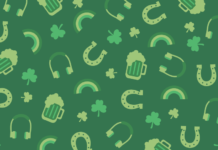 The HOT DEAL of today comes from Plugin Alliance. It is a "St. Patrick's Day Sale" campaign on the site and you can save...
Today we say goodbye to the Minimoog Voyager XL, the last of the Minimoog Voyagers in production at the Moog Factory. The Voyager was the...