Waves Audio offers the Waves Dugan Automixer + Dugan Speech bundle. Any live or broadcast engineer is familiar with the challenging situation of having...
Bringing the thrill and excitement of creative experience to everyone, Roland announces the online new product debut event "The Future. Redefined. New Product Stream."...
Audio-Technica is now shipping two new packaged configurations of its popular System 10 PRO Rack-Mount Digital Wireless System: ATW-1366 System 10 PRO Rack-Mount Digital...
The standards work of the Audio Engineering Society plays an important role in the advancement of the pro audio industry. As end-user experience proves,...
SUBSCRIBE TO OUR NEWSLETTER
Roland introduces a new member to the popular FA Music Workstation series with an all-new keyboard model plus a Version 2.0 system update for...
Synchro Arts ReVoice Pro 3.3 is a huge time-saving tool that's used by top professionals to modify the pitch, timing, and tightness of vocal...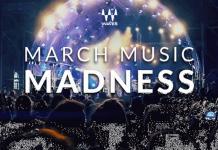 A big sale campaign you can find now on Waves.Com. Waves March MUSIC Madness put almost every price of every plugin from the store "on...
You can grab now the latest update of Cubasis 2.1 at a 50% discount - € ($) 24.99 (regular price: € ($) 49.99) and...
When top mastering engineers sit down behind the board, they need to enhance frequency response and maximize levels while protecting the fidelity of their...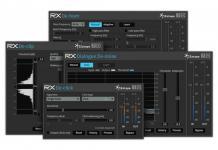 iZotope´s RX Plug-in Pack is an essential collection of plug-ins designed to treat the most common audio issues for those working in less than...
Let's check in with Aguilar President Dave Boonshoft to learn more about the amplifier and listen to some amazing examples from bassists Oskar Cartaya...