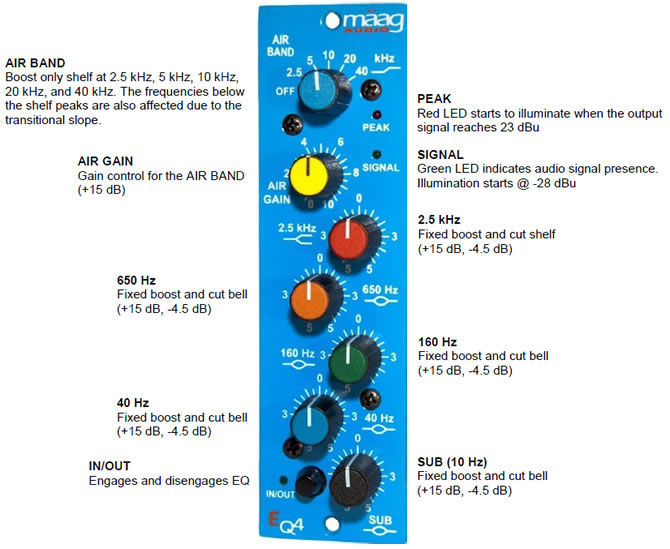 Maag Audio, LLC, today unveiled the EQ4™ 6 Band Equalizer with AIR BAND™ (shelf boost from 2.5 to 40kHz) in a 500 Series one channel compatible configuration.
Maag Audio EQ4 will be available in June from their rock solid dealers: Sweetwater | Vintage King | DSPdoctor | John Downs & Associates. Following its EQ3 and EQ3-D predecessors, the EQ4 provides unparalleled transparency and top end presence while maintaining the true natural sound behind the mix. EQ adjustments are obtained with minimal phase shift and detent controls allow for easy recallable settings.
Presented in the flagship lunchbox portable format, the EQ4 offers the legendary AIR BAND™ and five other sonically superior band passes.
More details you can find directly on the official site.
Sources: Maag Audio Press Releases