Native Instruments Team is excited to announce Traktor Kontrol S2 – the 2-deck, all-in-one DJ controller system with serious pro credentials. Its "2.1" design rewrites the rule book – featuring 2 decks and a mixer, plus a third channel for adding additional loops and sounds via powerful Sample Decks. Built in the image of its hugely popular big brother Traktor Kontrol S4, the highly compact S2 also contains the full version Traktor Pro 2. And with Traktor 2 Technology Inside, you can rest assured it's powerfully simple to use.
Traktor Kontrol S2 will be available in October at the announced price of $669 / 599 € , but you can see it in action now – controllerism guru Ean Golden remixes Depeche Mode's classic "Enjoy The Silence" in this hot performance video.
Watch Online Traktor Kontrol S2: Ean Golden Depeche Mode Live Remix on the Official You Tube Account of Native Instruments.
More info and details you can find on the product page on Native Instruments Site.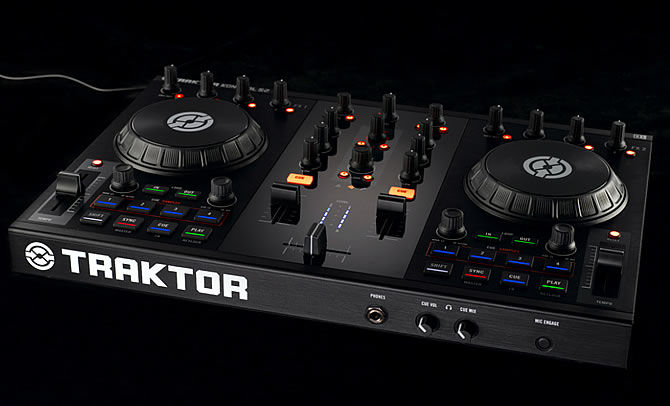 Source: Native Instruments Press Release