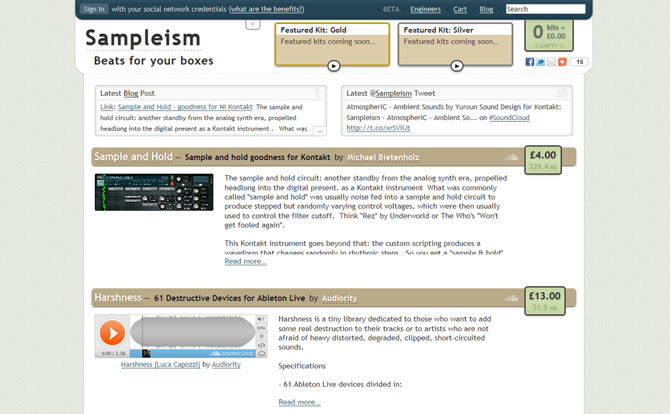 Sampleism.Com announces the beginning of a new concept which makes accessible to everybody the distribution and the promotion of sound and samplers collections. Sampleism.Com is a new platform for selling your own audio and sound productions (sample libraries, virtual instruments, loops, patches and sound collections).
Sampleism.Com offer an  user-friendly online interface that enables sound engineers to upload, promote and sale new sounds or sound collections. This system provides a central location where customers will be able to find the most varied, comprehensive and accessible sound collections from the greatest independent producers on the planet.
Sampleism.Com Top Features
# Login with any existing social network I.D.
# Upload directly from your browser.
# Connect with Soundcloud to host your demonstration files and gain access to over 5 million potential customers.
# Track all your kits, sales and earnings.
# Request your earnings at any time.
# Edit your kits at any time.
# Manage your own profile.
# Develop your own custom URLs.
# Embed videos, audio and images.
# Direct Social Network integration.
# In-page discussion boards.
Source: Sampleism