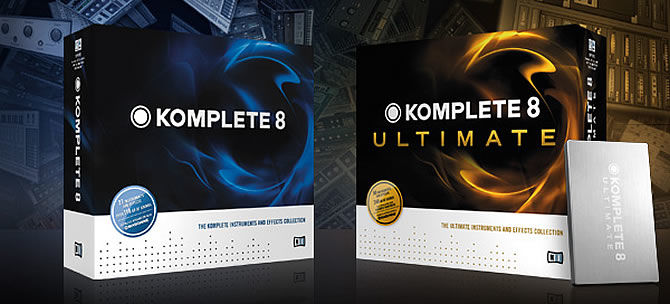 The world's leading pro studio bundle of instruments and effects is now available for purchase, so make your choice: Komplete 8 – the quintessential production package or Komplete 8 Ultimate, the whole range of Komplete Instruments and Effects on a dedicated hard drive for easy installation.
More info you can find here or directly on the Native Instruments Site.
Watch online Native Komplete 8 Video Presentation on the Official You Tube Account of NI.
Source: Native Instruments Press Release.