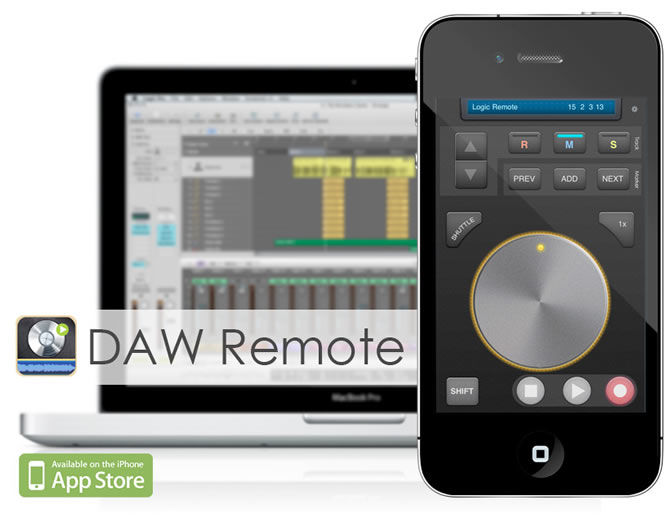 Optimized for Apple Logic, Daw Remote is the newest entry as a Digital Audio Workstation Software Controller. From now on, you can use your iPhone or iPad or iPod with DAW Remote to control DAW functions anywhere in your studio. Xiao Yixiang are the developers of this gadget-software and the price for the application is  only 2.99$.
Even if DAW Remote is optimized to work with Apple Logic, it is also compatible and you can use with other popular DAW softwares such as Pro Tools, Sonar, Cubase and other MIDI-enabled-softwares, like Ableton Live.
Xiao Yixiang Daw Remote
* Lightweight. Essential functions to accelerate your workflow.
* Track Control. Record, Mute, Solo, and Track Selector.

* Markers Control. Add, Delete markers. Quickly jump to previous and next marker.
* Playback Control. Play/Pause, Record, Stop

* Jog Wheel Mode (with speed adjustment). Quickly seek the right location of your song.
* Shuttle Wheel Mode. Rewind and Forward in a creativity way.
* Remote Project Save.
* Use Wi-Fi to connect with host computer
* No extra drivers required.
Many other details you can read directly on the itunes.apple.com on the product page.