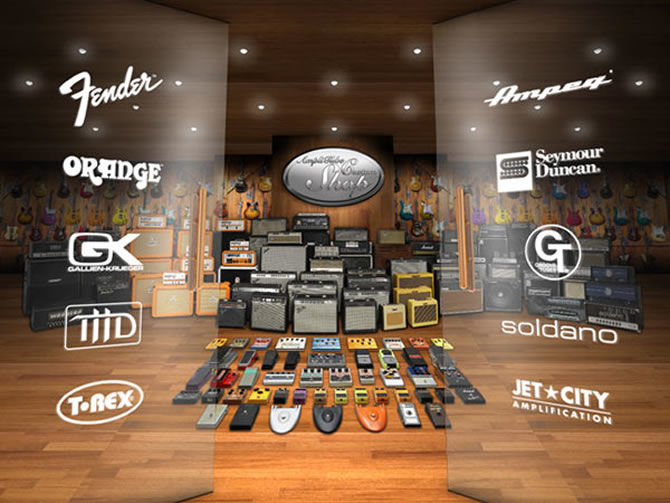 Seymour Duncan stomps and more Orange gear were added to IK Multimedia Amplitube Custom Shop.
Seymour Duncan is known for producing leading guitar pickups, effects pedals and classic amplifiers. The illustrious artist roster of Seymour Duncan products includes the guitar icons, Jeff Beck, David Gilmour, Slash, Angus Young, Dave Mustaine, Tom DeLonge, Billie Joe Armstrong, George Lynch, Yngwie Malmsteen, Dimebag Darrell and Kurt Cobain.
The Seymour Duncan company was founded in 1978 by guitarist and luthier, Seymour Duncan, in Goleta, California. Most famous for the electric guitar pickups, Seymour Duncan also manufactured guitar amplifiers in the 1980s and 90s that are revered and sought after as truly high end gear. In recent years, Seymour Duncan has also offered stomp box pedals including the SFX-01 Pickup Booster, the SFX-04 Twin Tube Mayhem and the SFX-10 Deja Vu Tap Delay.
IK Multimedia Amplitube Seymour Duncan Power Grid stomp box
The Power Grid has five stages and three-band active EQ, which makes it one of the most versatile distortion pedals available.
IK Multimedia Amplitube Seymour Duncan Shape Shifter stomp box
The Shape Shifter reproduces the hypnotic tremolo sounds characteristic of 50's tube amps with detailed "Wave" and "Shape" controls allowing you to create many different sounds!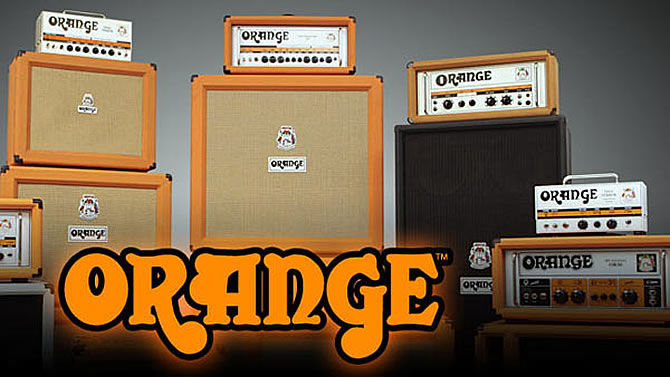 Orange is a brand that is as unique as it sought after with its highly identifiable orange-coloured vynide covering, sturdily framed amp cabinets and signature vintage amplifier knobs and switches. Artists such as Jimmy Page, Stevie Wonder, BB King, John Mayall, Ike and Tina Turner, and James Brown helped bring the early Orange amplifiers to the worldwide fame and recognition that continues today.
The Orange brand began in 1968 in London's West End when founder Cliff Cooper opened the Orange musical instruments shop and recording studio. After nearly forty years of tonal innovation, Cliff was invited to Buckingham Palace to receive the Queen's Award for Enterprise.
With pure British tone harkening back to London's swinging 60s, Orange remains a iconic brand with a classic look and timeless sound.
IK Multimedia Amplitube Orange Thunderverb 200 amp
The Thunderverb 200 amp is a powerful and flexible amp capable of all kinds of tones from vintage rock to modern blues, hard rock to metal. Nothing can match the bone crushing, bottom-end punch of this big stage tone head.
IK Multimedia Amplitube Orange Tiny Terror Combo and Orange PPC212OB cabs
Along with the Thunderverb 200, IK has also introduced two new Orange cabinets!
Sources: IK Multimedia Press Release