Steinberg has uploaded on their Official You Tube Account a six minutes length video tutorial for Cubase IC PRO detailing the steps for setting up and use the new mobile app they launched. See this video tutorial below.
Cubase iC transforms your iPhone and your iPod touch into a powerful remote control for Cubase 7, Cubase Artist 7, Cubase 6 and Cubase Studio 5. Whether you are using Cubase in the studio or on stage, Cubase iC gives you fast and precise control of essential functions from anywhere within your Wi-Fi network's range. Cubase iC gives you access to basic transport functions, allows you to monitor playback position and control the unique Arranger Track.
Application possibilities of Cubase iC
#Recording
Cubase iC is of great assistance to musicians recording in a rehearsal room or home studio. With it, basic functions for recording different takes and parts are controlled via your iPhone or iPod touch without using your computer each time.
#Producing
Producers can access the essential transport functions from all over the studio. This comes in handy when recording and mixing and during listening sessions with musicians and clients.
#Performing
Cubase iC controls the Arranger Track, making it also an ultra-cool live tool. Now you can start and stop the different sections of the song while playing live.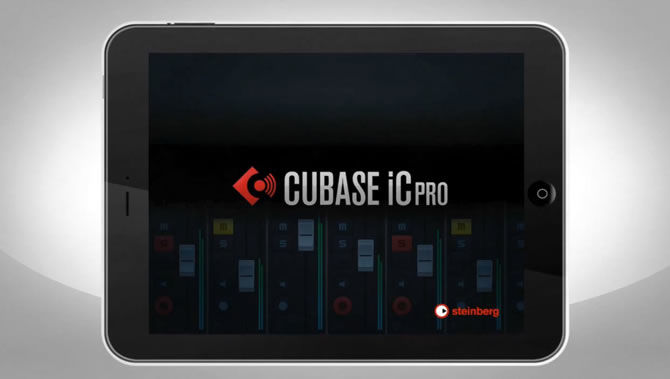 Steinberg Cubase IC PRO Features
Cubase iC supports the following Cubase functions:
Transport Tab:
# Dual Position Displays
# Jog Band and Project Time Position Slider
# Go to zero
# Go to previous marker
# Rewind
# Play/Stop
# Forward
# Go to next marker
# Record (Punch In/Out)
# Arranger On/Off
# Metronome Click On/Off
# Precount On/Off
# Cycle On/Off
Arranger Tab:
# Arranger On/Off
# Play
# Jump
Cubase iC is available to download from the Apple iTunes Store for FREE.