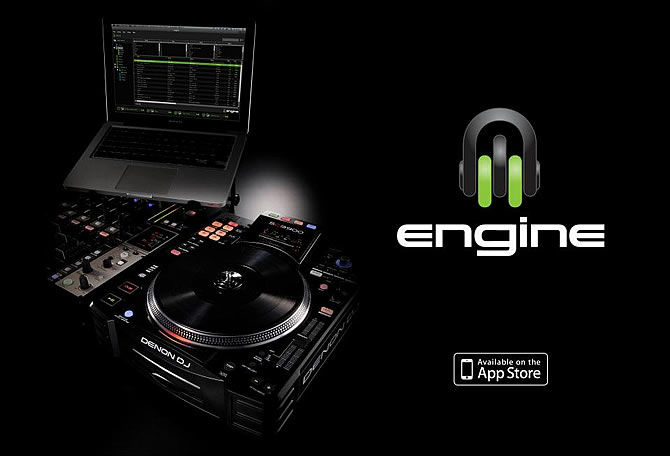 ENGINE is the newest music management pltform developed by Denon Dj and it is designed to work great with the new Denon Dj Products "ENGINE Powered". ENGINE is a available for Mac, PC and also for iPad.
Working inside each "ENGINE inside" device and as software on a MAC or PC, ENGINE cleverly and quickly catalogs an entire database of music, then allows the sharing and transfer of files between playback devices through direct control from the players, a MAC or PC, or using an iPad's touchscreen instantly.
It will transfer files direct from a hard drive or even a USB stick which has been pre-loaded with a set (including hot cues and loop points) ready for immediate use when accessed on the player.
Even with computer failure, Denon Dj ENGINE continues to work within the devices and external media storage bringing security and peace of mind – and most importantly, uninterrupted playback and performance to the audience.
More than this, as most of the processing is done with the "ENGINE inside" product, the computer itself is not spending time processing data for ENGINE to function, allowing track search times at speeds leaving the competition standing still, even on entry-level computers like netbooks.
Denon Dj ENGINE lets you manage your set – before you perform, when you're in the booth, and even when your computer doesn't.
For more information, visit www.denondj.com or www.facebook.com/enginedjsoftware. iPad version of ENGINE available for download on the App Store.