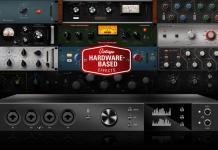 Antelope Audio announces that its Orion Studio HD HDX and USB 3.0 Audio Interface - the latest addition to professional audio interface lineup, and...
Antelope Audio announced its new flagship interface: Goliath HD. Able to serve as the powerhouse centerpiece of any recording studio, the long anticipated, best-in-class...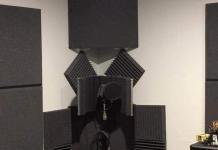 America today is home to over 2.7 million service members who have served in war zones in Iraq and Afghanistan since 2001, with over...
There are new firmware updates for 7 TC Helicon products available in VoiceSupport, their application that connect TC-Helicon hardware with the latest software, presets,...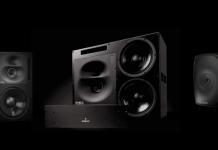 Genelec is holding a two-day listening showcase in Nashville, TN, at Addiction Sound Studios in the city's Berry Hill neighborhood (506 East Iris Drive,...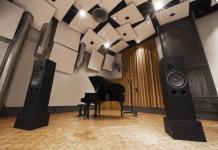 French high-end sound reinforcement manufacturer Amadeus has been chosen to design a custom set of reference monitoring speakers for the National Audiovisual Institute's (INA) 'Studio...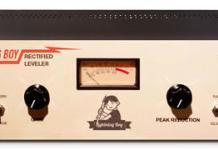 Lightning Boy Audio (LBA) recently announced their return to building quality studio gear with the impending release of their new vacuum tube optical compressor...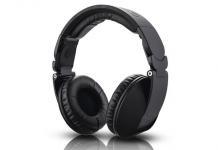 With the RHP-20, Reloop introduces premium DJ headphones with scene stealing, state-of-the-art aesthetics and elite sound design that is acoustically balanced for professional use....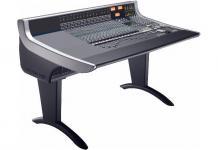 Solid State Logic introduces a new addition to its hugely successful AWS series consoles. Originally launched in 2004, the AWS reinvented the professional production...
MOST POPULAR MUSIC TECH NEWS
Audio-Technica is now shipping two new packaged configurations of its popular System 10 PRO Rack-Mount Digital Wireless System: ATW-1366 System 10 PRO Rack-Mount Digital...
Few sound engineers understand how to add emotional movement to a mix like multiple  Michael Brauer - Grammy®-winning mix engineer does. The tech man behind...
The standards work of the Audio Engineering Society plays an important role in the advancement of the pro audio industry. As end-user experience proves,...
iZotope has announced a flash bundle sale which saves a huge 40% on their award winning Neutron mixing console and Ozone 7 mastering suite. With...