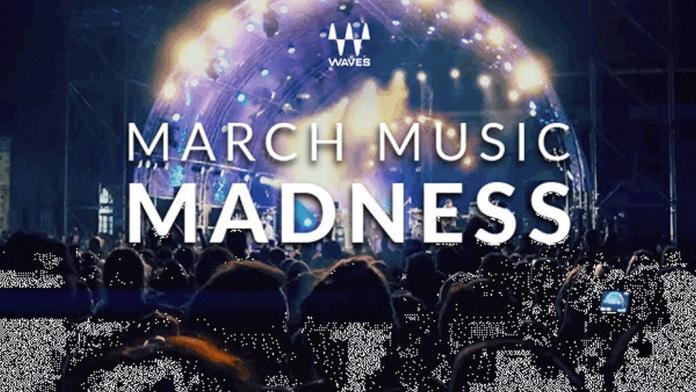 A big sale campaign you can find now on Waves.Com. Waves March MUSIC Madness put almost every price of every plugin from the store "on diet". Off course that the deals are applied also to the bundles and more than that you can double the "madness" because you will get a $50 Voucher when you spend $100 and a $100 voucher when you spend $200.
Just to bring you a little flavor from Waves March Music Madness, now Waves Diamond Bundle which packs 65 audio mixing and mastering plugins from dynamics, EQ or reverb to pitch correction, spatial imaging and beyond is just $999, regular price being $2999.
Studio Classics Collection which bundles SSL, API and other famous recording consoles emulation plugins is now $699, regular price being $1699.
Abbey Road Collection which contains models of the fabled studios' legendary microphones, consoles, tape machines and signature effects, as heard on countless historic recordings is alson on sale. The price is $499, regular being $1199.
CLA Classic Compressors, Tape, Tubes & Transistors, Manny Marroquin Signature Series, Greg Wells Signature Series, API Collection, JJP Analog Legends, Dave Audé EMP Toolbox, Eddie Kramer Signature Series are also on sale just to name a few more Waves bundles with prices distorted by Waves March MUSIC Madness.

To find more info and to begin your shopping session enter Waves.Com. The campaign will be ended on April 1st.