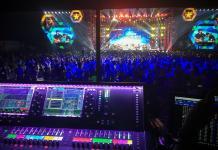 Allen & Heath dLive S Class mixing systems were used at the recent LeXiang Music Festival and Shijiazhuang Music Festival, which were recently held...
FOH engineer Dani Munoz (Flo Rida, Enrique Iglesias, Animal Collective, Snoop Dogg) chooses the Waves eMotion LV1 Live Mixer on tour for Canadian reggae...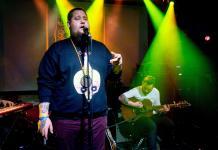 Allen & Heath digital mixers were once again at the forefront of this year's South by Southwest Music and Media Conference (SXSW) in Austin,...
In a recent You Tube clip, Audio-Technica's Gary Boss (Marketing Director) performs an "unboxing" of A-T's System 10 wireless, going through the package component-by-component...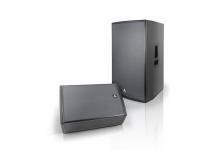 Master Audio has upgraded the point source cabinets in its flagship Xcellence range with new high-end amplifier and DSP modules featuring Ethernet connectivity, bringing...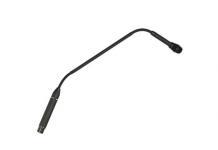 Earthworks introduces the newest model in the FlexMic Series, the FMR600 FlexMic, designed for permanent installation in podium applications. With a 23.62 inch total...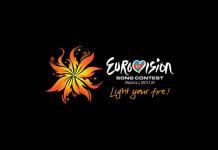 With its motto "Light Your Fire!", the biggest live music event in the world will be broadcast from Azerbaijan. The 2012 Eurovision Song Contest...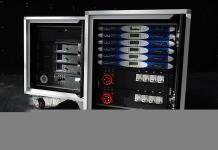 EAW recently has announced the release of their Powercube Amplifier Racks. Designed to maximize the capabilities of EAW's Line Arrays, each Powercube amplifier rack...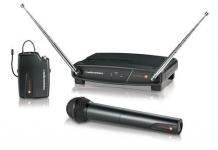 Audio-Technica has announced the immediate availability of its new System 8 VHF Wireless Systems. Featuring sleek, stackable, contemporary styling, Audio-Technica's System 8 Wireless Systems...
MOST POPULAR MUSIC TECH NEWS
There is a huge sale on single plugins and bundles on Waves.Com. We've spoke about it here but there is more. March Music Madness...
Johnny Gill, lead vocalists for the R&B group New Edition, hit the road in support of his latest solo album, and veteran Front of...
Antelope Audio announces that its Orion Studio HD HDX and USB 3.0 Audio Interface - the latest addition to professional audio interface lineup, and...
Bringing the thrill and excitement of creative experience to everyone, Roland announces the online new product debut event "The Future. Redefined. New Product Stream."...