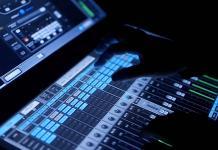 Waves Audio is showing its acclaimed Waves eMotion LV1 mixer, a revolutionary live digital mixing console that provides real-time audio mixing for front-of-house, monitor...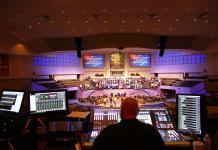 Green Acres Baptist Church, based in Tyler, Texas, has decided and installed tools from Waves Audio including a variety of Waves plugins, Waves servers,...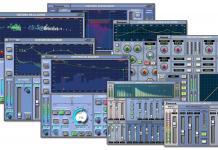 Waves Audio just announced the compatibility of Sonnox plugins with Waves SoundGrid®. Initially, three Sonnox plugins (the Oxford EQ, Oxford Dynamics and Oxford Reverb plugins,...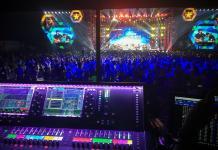 Allen & Heath dLive S Class mixing systems were used at the recent LeXiang Music Festival and Shijiazhuang Music Festival, which were recently held...
FOH engineer Dani Munoz (Flo Rida, Enrique Iglesias, Animal Collective, Snoop Dogg) chooses the Waves eMotion LV1 Live Mixer on tour for Canadian reggae...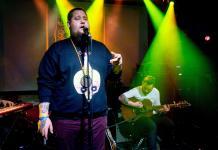 Allen & Heath digital mixers were once again at the forefront of this year's South by Southwest Music and Media Conference (SXSW) in Austin,...
In a recent You Tube clip, Audio-Technica's Gary Boss (Marketing Director) performs an "unboxing" of A-T's System 10 wireless, going through the package component-by-component...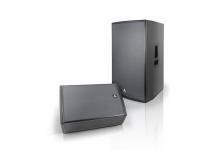 Master Audio has upgraded the point source cabinets in its flagship Xcellence range with new high-end amplifier and DSP modules featuring Ethernet connectivity, bringing...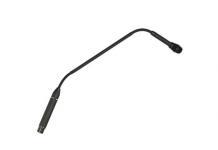 Earthworks introduces the newest model in the FlexMic Series, the FMR600 FlexMic, designed for permanent installation in podium applications. With a 23.62 inch total...
MOST POPULAR MUSIC TECH NEWS
Audio-Technica is now shipping two new packaged configurations of its popular System 10 PRO Rack-Mount Digital Wireless System: ATW-1366 System 10 PRO Rack-Mount Digital...
Few sound engineers understand how to add emotional movement to a mix like multiple  Michael Brauer - Grammy®-winning mix engineer does. The tech man behind...
The standards work of the Audio Engineering Society plays an important role in the advancement of the pro audio industry. As end-user experience proves,...
iZotope has announced a flash bundle sale which saves a huge 40% on their award winning Neutron mixing console and Ozone 7 mastering suite. With...