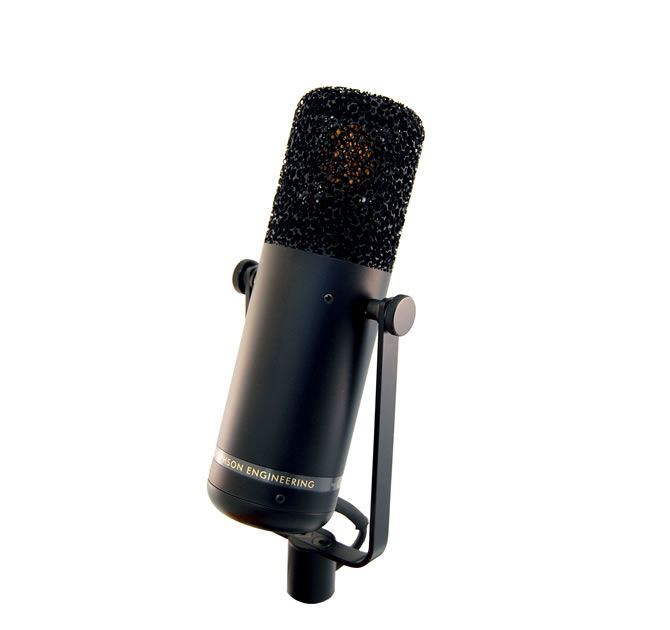 Josephson Engineering releases for US market C716 Cardioid Condenser Microphone. The microphone is already available in Europe since its debut at Musik Messe Frankfurt. Series Seven microphones from Josephson Engineering provide unprecedented flexibility in studio pickups with a variety of directional patterns.
The C716 is a cardioid-only microphone intended for vocals and a range of studio instrument applications where warmth, precision and freedom from coloration are important. The capsule uses dual symmetrical 5-micron gold metallized polyester diaphragms. It is the single cardioid version of the capsule used in the limited production 20th anniversary C720 microphone. The electronics use true balanced discrete class A topology with transformerless output for direct coupling to any modern microphone preamp. The internal optically-isolated power supply generates capsule polarization voltage from phantom power without the use of switchers or oscillators, for lowest noise.
The microphone's head grille is made of hard aluminum foam without any bars, rings or other solid internal structure. Getting rid of these structures also eliminates many of the internal reflections that can cause microphones to sound harsh. This advance in metallurgical technology provides rugged protection and electrical shielding for the capsule while allowing direct access for sound. On August 23, 2011 Josephson was awarded US patent 8,005,250 for this development. The metal foam grille was nominated for the 2009 Resolution Award and the 2010 TEC Award.
For more information contact David Josephson or Kelly Kay at www.josephson.com (email: info@josephson.com / phone: 831-420-0888)
Additional Sources: Josephson Engineering