Alchemea College, one of the world's leading creative media training colleges, specialising in full-time and short audio engineering, music production, live sound and video courses, has installed a Solid State Logic Duality SE for its Studio Sound Engineering program. The aim of the audio program is to give students a wide variety of skills to go out into the real world and be prepared for the different needs and challenges they will face. Alchemea chose Duality to give students the very best educational experience working with a recognized, industry-leading console.
"When the time came to get a new console, we wanted a desk that was analogue, had full 5.1 mixing capabilities and offered in-depth DAW control," says Neil Pickles, director of short courses for Alchemea. "Looking at the current available analogue consoles, Duality has the most exciting and advanced implementation of DAW control over any other console. Duality offers an industry-standard channel configuration with mic pre, EQ and dynamics, along with extremely flexible routing and real 5.1 mixing. The brilliant A-FADA (Analogue Fader Accesses DAW Automation) system, which allows the DAW automation to drive the faders on the console, makes Duality the perfect teaching tool for advanced students."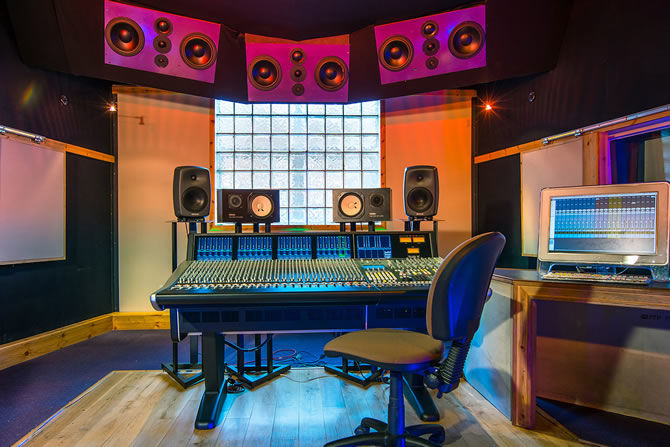 The console lives in the SSL Duality Control Room, Alchemea's flagship studio, and is used for mixing and tracking. Capture is through a Pro ToolsTM HD system and a two-inch 24-track analogue tape recorder. The control room enjoys natural light during the day with complete climate control to promote a relaxed creative environment for working on Duality. Students also have access to a plethora of high-quality plug-ins and racks of outboard dynamics and effects units that are brought together through Duality.
"We have had a very good experience with our SSL G-Series that was put into service 20 years ago and it's still going strong to this day," states Pickles. "Back then, tape was still the recording medium and the G-Series set the standard for that medium. SSL is clearly setting the standard for DAW integration with Duality, effectively carrying on its renowned legacy. Duality has all the sonic bases covered, so if you want to have a clean and open sound you can, but the VHD mic pres allow students to fatten up the sound as well. The console also offers the classic RMS-style E/G compression and peak mode compression. Duality provides students with a unique and powerful performance, and feature benefits to help them understand the creative nuances of sound production."
In the final analysis, Alchemea wanted an industry-leading console that would be around in the business for a long time, while maintaining its relevancy over the years.
"We felt there was an interesting teaching element with Duality in supplying our students with a console that is part of a family of consoles and that these are the consoles you're going to find all over the world," concludes Pickles. "The SSL people were brilliant from our meeting at the head office to installation and commissioning, and that's also a part of the confidence we have in SSL. Essentially, we wanted a console from a company we could trust to be around in 15 years, and the only console that could satisfactorily answer that condition was the Solid State Logic Duality SE."
Source: Solid State Logic