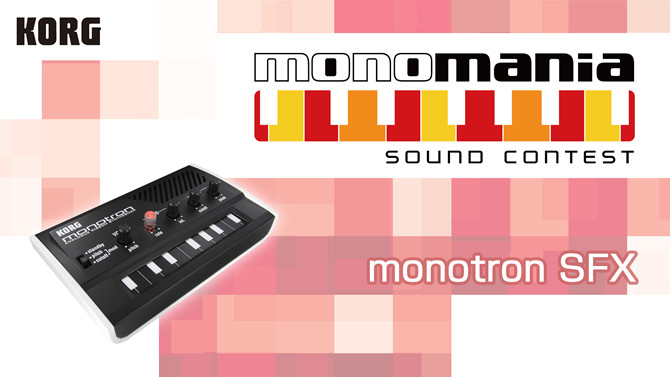 Korg's captivating Monotron and Monotribe have created waves of hands-on, knob-tweaking, analog music-making all across the planet. To capture this creativity, Korg Inc. has created the online Monomania Sound Contest, with Korg UK and Korg USA.  Due to popular demand, the U.S. deadline for this contest has been extended to January 1, 2012.
This is a chance for Monotron users to compete for prizes by submitting a video or audio clip of themselves making sounds with their Korg Monotron or Monotribe.
10 winners from U.S. will be selected in each of three categories: Monotribe Music; Monotron FX; Monotron Music. The prizes include a silver-plated Monotron and Monotribe, plus a host of other Korg gear prizes and Korg T-shirts.
To the winner of the Monotribe Music category a World grand prize of a one-of-a-kind 24-karat gold-plated Monotribe will be offered, as well as a silver-plated Monotron Duo (Monotron Music category) and a silver-plated Monotron Delay (Monotron Sound FX category).
The winners will be announced at the Winter NAMM Conference in mid-January 2012.
For more contest details and instructions for submitting an entry, please visit the official page of Korg.
Source: Korg