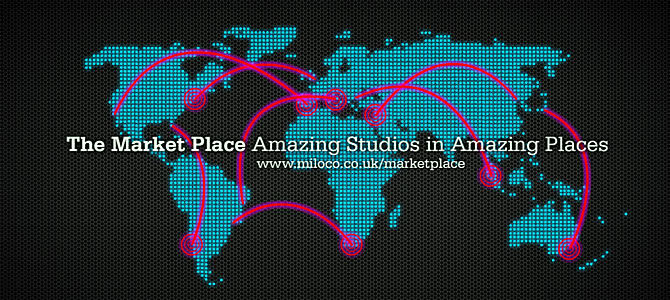 Miloco Studios have announced the launch of The Market Place, a brand new listing of affiliated recording, mixing and residential studios spread across the world. The Market Place is not an exhaustive directory of every recording studio but an international selection of high quality studios affiliated to Miloco. The aim is make it easier for clients to find good facilities outside of the Miloco Group, which are nevertheless fully endorsed by Miloco.
The studios that have launched on The Market Place have been carefully chosen to form a global and dynamic group. They include famous commercial studios in major cities, luxury residential retreats in stunning natural surroundings and smaller studios located closer to home, all of which complement Miloco's existing portfolio.
The countries with Market Place Studios at the time of launch are spread far and wide across England, Wales, Iceland, France, Belgium, Italy, Greece, Austria, Turkey, USA and Indonesia, with other countries (and continents) on the horizon.
Miloco want to make the task of finding the perfect studio easier for clients, and the website enables clients to do this using the studio search tool. Prospective clients can filter studios by type, location and rate, or search for a specific item of equipment by typing in its make, model or by using a general term such as 'drum kit' or 'piano'.
The search results generated by the tool will combine rooms both from The Market Place and from Miloco's own studio page onto one screen where they can be viewed altogether. Once the studio has been found all booking and invoicing processes can continue through Miloco from start to finish using their experienced office team.
Miloco's international reputation combined with the company's intelligent online search tools and other dynamic online features has made their website one of the web's very best and easiest places to find the perfect recording studio for any project.
"We are really excited to launch The Market Place. Our aim over the past few years has been to make the task of booking studios and running sessions simpler and easier for clients. With the Market Place we feel we have made another important step towards this. We want to promote international standards of quality through co-operation with other like-minded facilities. Ultimately Miloco believes in helping studios thrive and the Market Place is another important step in our plans to make this."
– Nick Young (MD, Miloco Studios)
The Market Place has officially launched on the Miloco website. Visit www.miloco.co.uk/marketplace to find out everything you need to know about this brand new and hugely exciting selection of recording, mixing and residential studios.
For all enquiries, call the Miloco office on +44 (0)20-7232-0008 or email info@miloco.co.uk.
If you would like to feature any of the studios in The Market Place, please email Nick Young on nick@miloco.co.uk
More about The Market Place Studios
Babajim Studio A – Istanbul, Turkey – www.miloco.co.uk/babajimstudioa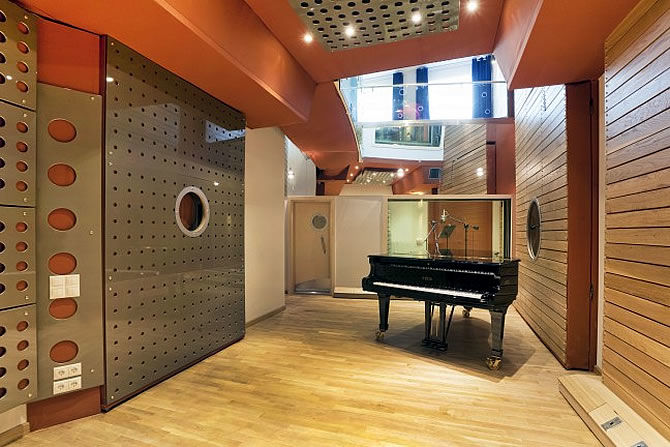 Babajim Studio A is the flagship recording space of Babajim Istanbul Studios and Mastering, Turkey's leading studio.
Designed by Roger D'Arcy of Recording Architecture it comprises five isolated rooms spread across two levels – a striking, original and inspiring layout. The studio features a Neve 5088 console, one of the highlights of a very impressive spec that also includes a beautiful Fazioli Grand Piano.
Babajim are well connected with Turkey's top session musicians, and are located in the beating heart of old town Istanbul.
Black Rock – Santorini, Greece – www.miloco.co.uk/blackrock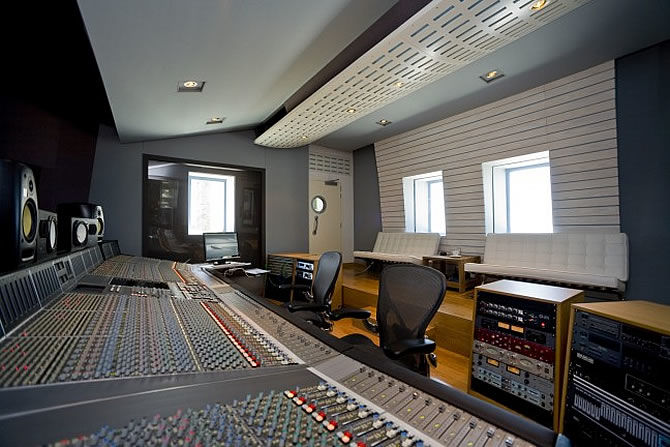 Black Rock is a luxury residential retreat on the Greek island of Santorini, 'The Island of the Gods', in the South Aegean Sea. A world class SSL mixing and tracking studio sits at the heart of an equally impressive 6-bedroom Cycladic Villa, which is based high on the stunning volcanic terrain of this incredible island.
It is immersed in panoramic views of the sea, neighbouring islands and beautiful historic settlements, and is forever enjoying the world famous sunsets of Santorini. Black Rock provides a creative experience like no other.
Contrepoint – Orleans, France – www.miloco.co.uk/contrepoint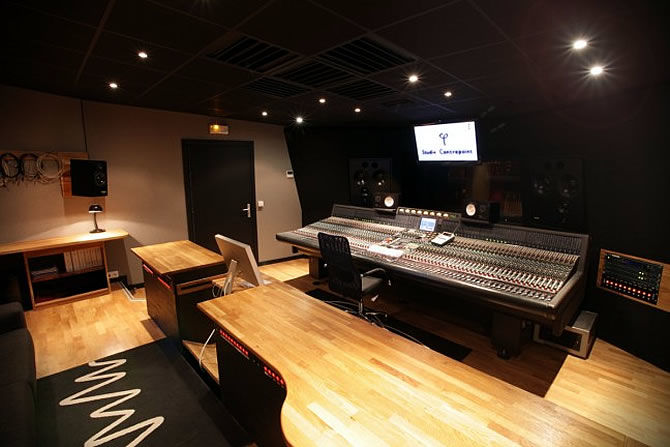 Contrepoint residential recording and mixing studio is located in the Sologne, less than an hour and a half's drive from Paris and ten minutes south of Orleans. The studio is located in a vast, 200hectare forest-covered park giving clients the opportunity to experience working in a blissful and stunning section of the French countryside.
The beautifully crafted studio boasts excellent acoustics, and the spec features a Neve VX72 desk and a great choice of outboard and microphones. Contrepoint's modern and stylish accommodation sleeps between six and eight people.
The Drum Shed – London, England – www.miloco.co.uk/drumshed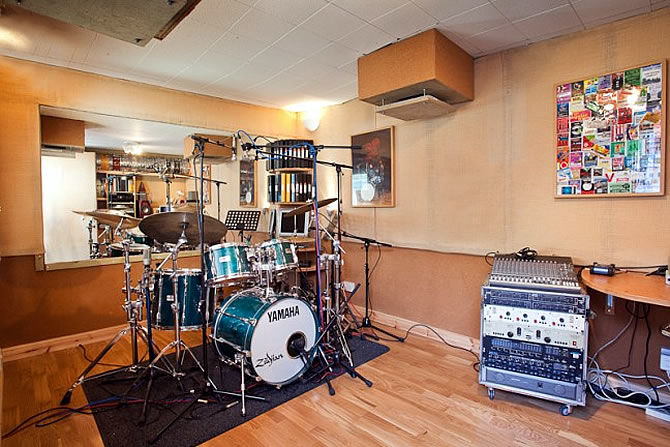 The Drum Shed is a private studio in South London, owned by professional session drummer Tim Weller. The studio is setup and ready to record a huge selection of vintage and new drums.
The concept is for Tim to provide clients with an easy, quick and cost-effective method of getting great drum tracks recorded specifically for your project. Either drop round your files on a hard drive, or upload them for Tim to work on remotely.
El Cortijo – Andalucia, Spain – www.miloco.co.uk/elcortijo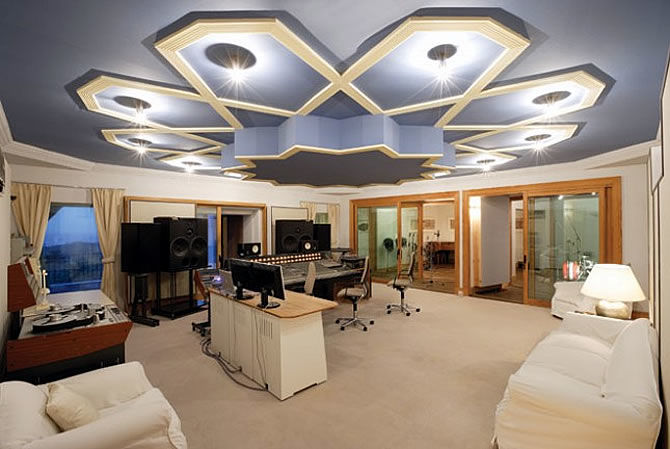 El Cortijo is a magnificent residential recording retreat located in the rolling hills and valleys of Andalucia in south Spain. It is near the exclusive coastal city of Marbella. El Cortijo is a 5-star villa and recording studio providing clients with a secret and secluded location to work on their records.
The villa provides seven beautiful bedrooms, an outdoor swimming pool, delicious local cuisine and awe inspiring views. The studio features a Trident console, a variety of great sounding live rooms and a Pro Tools HD3 rig. At El Cortijo you really can record in paradise.
Forum Studio Master – Rome, Italy – www.miloco.co.uk/forumstudiomaster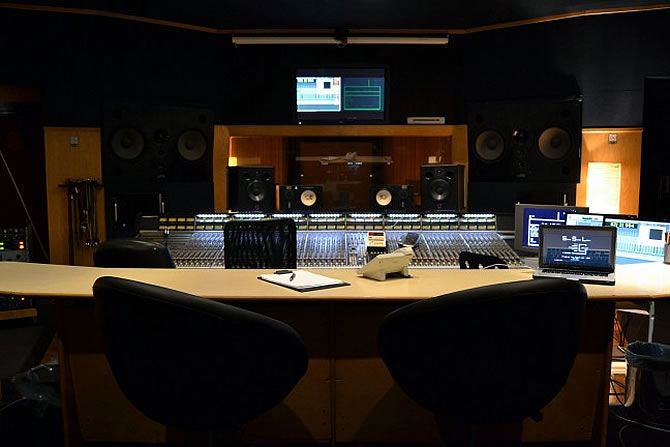 Studio Master is a SSL mixing and recording studio based in Ennio Morricone's world-class Forum Studios in Rome. Based around a SSL 4000E 56 channel desk with automation and Total Recall, 5.1 Quested monitoring system, a great choice of outboard and Pro Tools HD3, this is a powerful and extremely accurate mixing environment. It also has a good size live room which is supplemented by an excellent selection of microphones. Being the home of legendary film score composer, Ennio Morricone, it is of course ideal for mixing soundtracks.
Forum Studio A – Rome, Italy – www.miloco.co.uk/forumstudioa
The legendary Forum Studio A in the heart of Rome was founded by Ennio Morricone to serve as the ultimate studio
for recording orchestras and soundtracks. The scores for Once Upon A Time in America, Nuovo Cinema Paradiso and Life is Beautiful are just a handful to have been created here.
The 300m sq live room can easily accommodate 80 musicians, and offers limitless acoustic options and Steinway and Yamaha concert grand pianos. Equally popular with pop, rock and jazz musicians, it hosts the likes of Red Hot Chili Peppers, Quincy Jones, Morrissey and Will.I.Am.
La Chapelle – Ardennes, Belgium – www.miloco.co.uk/lachapelle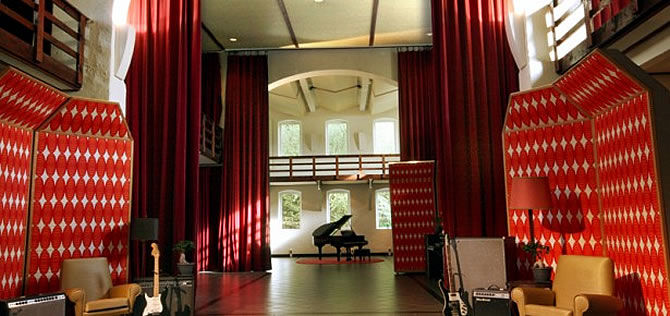 La Chapelle is a residential recording studio in the Belgian Ardennes, a region renowned for its beautiful forests, hillsides, nature reserves and ancient stone buildings.
It is a world-class facility with one of the biggest and most interesting recording rooms in Europe making it ideal for both bands and orchestral recordings. Its first-class spec is highlighted by many different outboard units, vintage and modern microphones and some beautiful backline gear.
La Chapelle's accommodation is in a charming 5-bedroom farmhouse with luxury furnishings. One of the studio's claims to fame is that it was where Marvin Gaye recorded is final album.
Red Kite Studio – Brecon Beacons, Wales – www.miloco.co.uk/redkite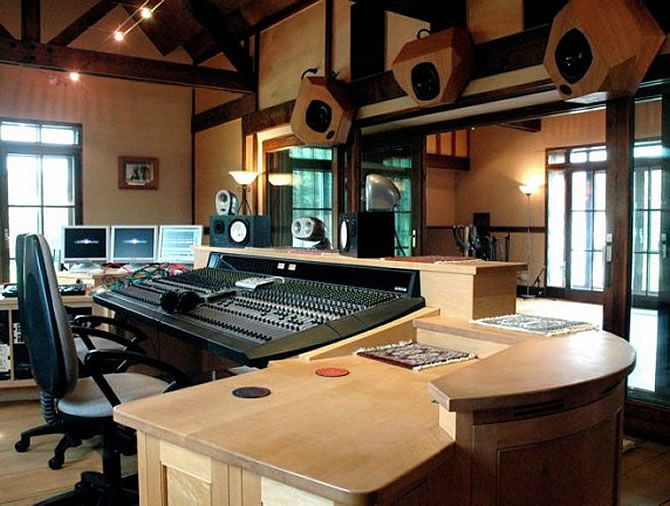 Red Kite is a residential recording studio designed and run by award-winning producer/engineer Martin Levan. Located on the borders of the Brecon Beacons national park in Wales, it has its own 170acre private estate. This beautiful studio and its peaceful and inspiring surroundings provide a hugely desirable working environment. Both the live room and control room have high vaulted ceilings and plenty of daylight, and the accommodation is split between a traditional country cottage and British farmhouse.
Steerpike Studio – Worldwide – www.miloco.co.uk/steerpike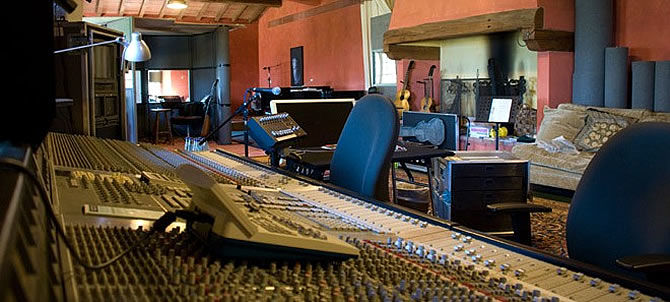 Steerpike is the ultimate SSL G Series 'porta studio', a facility which lets location take control! It has been designed so that it can be packed, flight-cased and transported to potentially anywhere in the world, allowing clients the opportunity to find the perfect location for their project. Its SSL G Series console is accompanied by a 64 I/O Pro Tools HD system with many plug-ins, and there is a large selection of outboard and microphones. All that clients need to do is pick the destination – country villas, warehouses, mountain locations or beaches are just a handful of possibilities.
Studio Trilogy SSL Room – San Francisco, USA – www.miloco.co.uk/studiotrilogyssl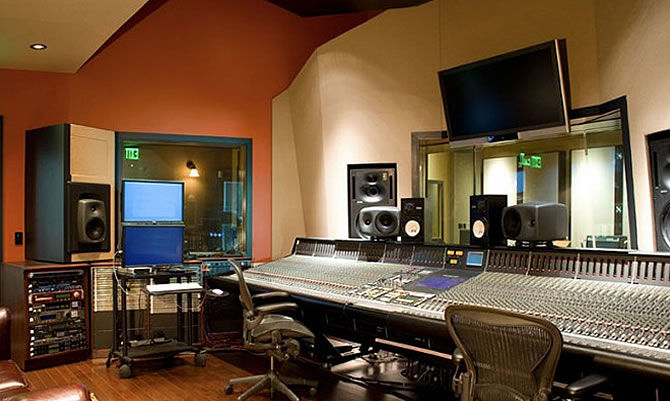 The Trilogy complex is in central San Francisco and is firmly established on the famous West Coast recording scene. Its world-class SSL recording and mixing studio is the first American studio on The Market Place. The control room is based around a SSL 9000K console, a large collection of vintage and modern outboard gear and is setup for 5.1 Surround. It also includes a large live room with some exceptional backline and range of acoustics, two isolation booths and two soundlock booths. A luxury apartment is onsite for clients to stay in during their session.
Sundlaugin – Reykjavik, Iceland – www.miloco.co.uk/sundlaugin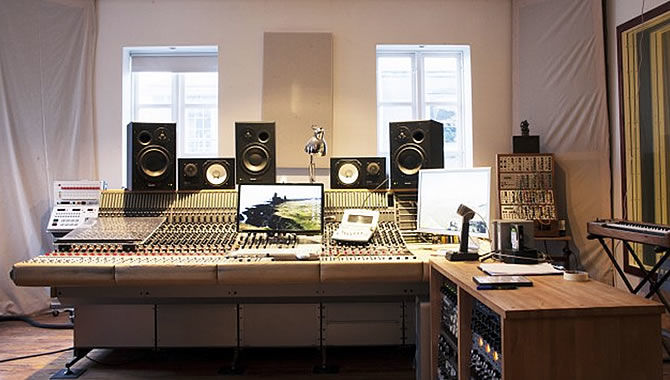 Sundlaugin is a recording, mixing and post-production studio in Iceland. It is located on the border of the country's capital city, Reykjavik, and the vast, stunning landscape of this magical island. This is a truly unique and inspiring place to record, with a surrounding environment of volcanic terrains, geysers, glacial rivers, snow-coated forests and The Northern Lights. Previously owned by Sigur Ros, Sundlaugin features a large recording room, four iso-booths and a good size control room. It can cater for any of the following: recording, mixing, mastering, location recordings and 5.1 mixes, however it is also a great space to stage gigs in.
Swarapadi – Bali, Indonesia – www.miloco.co.uk/swarapadi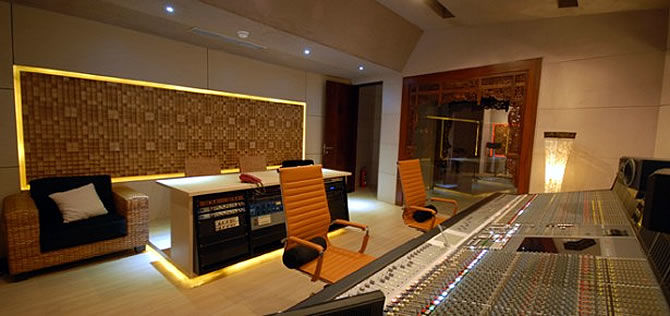 Swarapadi is a residential studio in Ubud, a peaceful city on the paradise island of Bali in Indonesia. It is the first professional recording studio to open in Bali and it thrives off the island's incredible weather, blissful surroundings, friendly neighbourhood, delicious local food, 5-star accommodation and state-of-the-art recording equipment. Spread across a control room and live area, the studio features a SSL 9064J console, with plenty of outboard, microphones, guitar amps and drums. The accommodation features 4 en-suite bedrooms, a beautiful outdoor pool and luxury living areas.
The Way – London, England – www.miloco.co.uk/way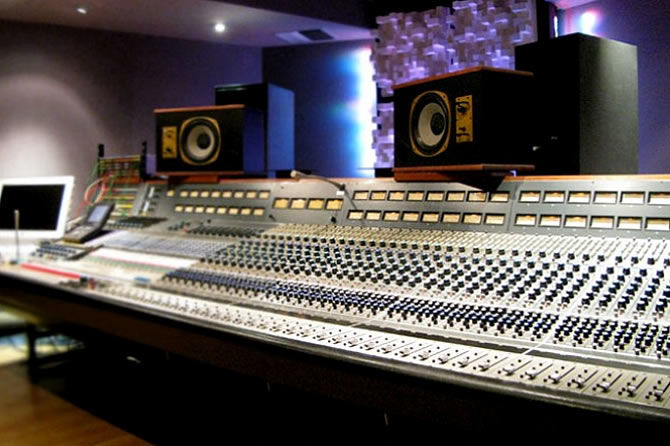 The Way is a vintage Neve tracking and mixing studio based in the vibrant London Fields area of East London. It is centred around a classic Custom Neve 8078 desk, is packed with a good combination of modern and vintage outboard, and has plenty of microphones and instruments on offer too. Its location in the city is fantastic – restaurants, pubs, clubs and hotels are plentiful.
There are also good transport connections to the rest of London.