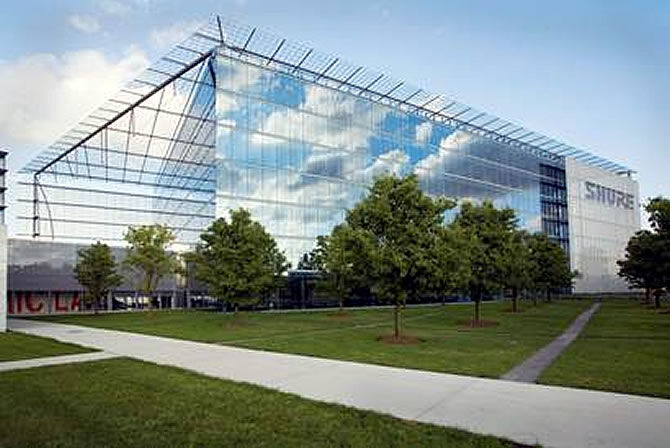 For the fourth time, Shure has been named one of "Chicago's 101 Best and Brightest Companies To Work For" by the National Association for Business Resources (NABR). The award was established to honor companies that recognize Associates as their greatest asset. Shure was included as one of the companies that work with imagination and conviction to create organizational value and business results through policies and best practices in human resource management.  The Company won the same award in 2006, 2007, and 2008.
"I am very pleased that Shure has received this honor again," said Sandy LaMantia, President and CEO of Shure Incorporated. "Our Associates are certainly the best and brightest. We would not be able to deliver our legendary products without their hard work, creativity, passion, and commitment."
In May 2011, Shure Associates were chosen at random and invited to complete an online survey through a website administered by the NABR. The survey covered various areas of employer excellence and included companies whose programs and policies are considered best practices. The evaluation included nine categories that Associates value in a company: communication, community initiatives, compensation and benefits, diversity and multi-culturalism, employee education and development, employee engagement, recognition and retention, recruitment and selection, and work/life balance.
About Shure Incorporated
Founded in 1925, Shure Incorporated is widely acknowledged as the world's leading manufacturer of microphones and audio electronics. Over the years, Shure Incorporated has designed and produced many high-quality professional and consumer audio products that have become legendary for performance, reliability, and value.  Shure's diverse product line includes world-class wired microphones, wireless microphones and in-ear personal monitor systems, headphones for performers, presenters and recordists, award-winning earphones and headsets for use with MP3 players and smart phones, and top-rated phonograph cartridges for professional DJs. Today, Shure products are the first choice whenever audio performance is a top priority.
Shure Incorporated corporate headquarters is located in Niles, Illinois, in the United States. The Company has additional manufacturing facilities and regional sales offices in China, Germany, Hong Kong, Japan, Mexico, The United Kingdom, The Netherlands, Denmark, and the United States.
Source: Shure