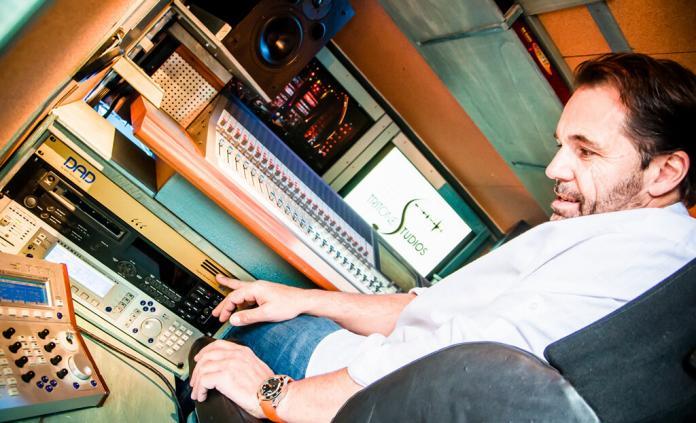 Georges Majerus, the founder and owner of Tritone Studios, started out recording live jazz concerts for Radio 100.7 in Luxemburg more than 20 years ago. While he also records at Tritone Studios, he still has a special passion for the live moments when there is no way to just rewind and have another go. Therefore, he needs a flexible and mobile location recording setup, and central pieces of equipment in this scenario are his DAD AX32 and DX32 units.
"During location recordings, I often place the AX32 on – or very close by – the stage. Having the preamps and AD converters on stage and not somewhere 100 meter down the road is a huge advantage. First, minimizing interference and a short distance from the microphones to the preamps is very beneficial to the sound. And second, your back will also thank you for it.
We connect via Dante and 100 meter of Ethernet cable is just so much easier to carry and roll out than 100 meter of multicore copper cable. The AX32 and DX32 simply become the centerpieces that let us set up great workflows quickly at any location.
Since the AX32 has DB25 multipin connectors it is fairly easy to remove all of those connections fast. When we're on the road, we use an active split system that comes with the same DB25 Style connectors so setup time is really minimal.
Further, it's truly a blessing that the AX32 has preamps and conversion on board. It's basically analog in and digital out without having to worry about anything. I have a total of 24 analog preamps installed in the AX32 and to my ears they sound very open and transparent. Plus, they have a lot of gain to drive even the most demanding microphones."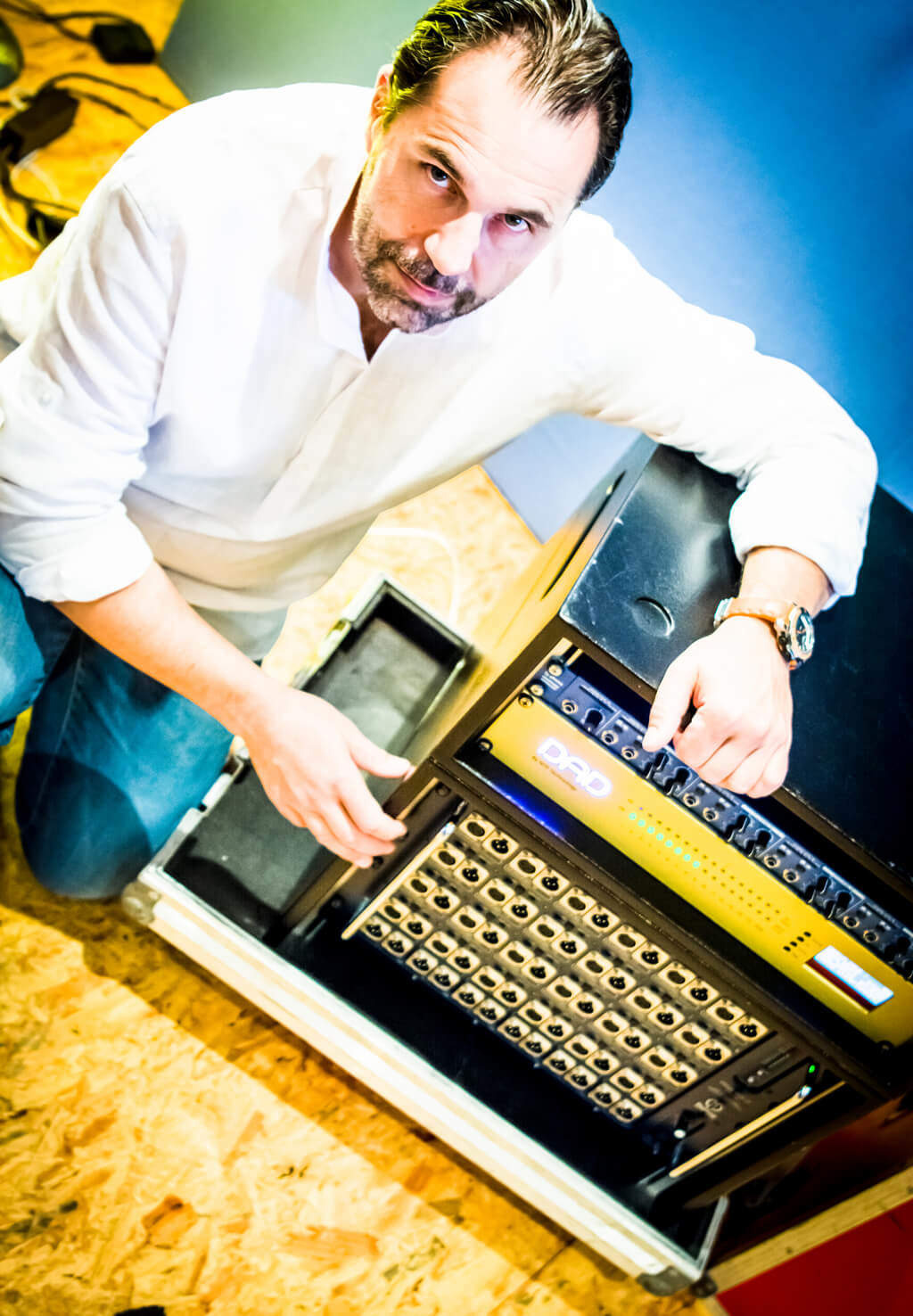 Mikael Vest, Sales Director at NTP Technology, the parent company of Digital Audio Denmark, adds: "For us, it's always great to see someone like Georges Majerus take our products into use on several levels. The way he uses his mobile recording rig helps establish the point that a Dante connection is beneficial in other ways than as permanent installations running in the walls. Yet, at the same time, he integrates the DADman platform as an audio-distribution center at his mixing facility.
And one of the main things we strive for is to help audio professionals create flexible workflows, regardless of whether this happens on the road or as part of a permanent installation – or as in Georges Majerus' case both scenarios at the same time."
More information you can find on DAD official site.