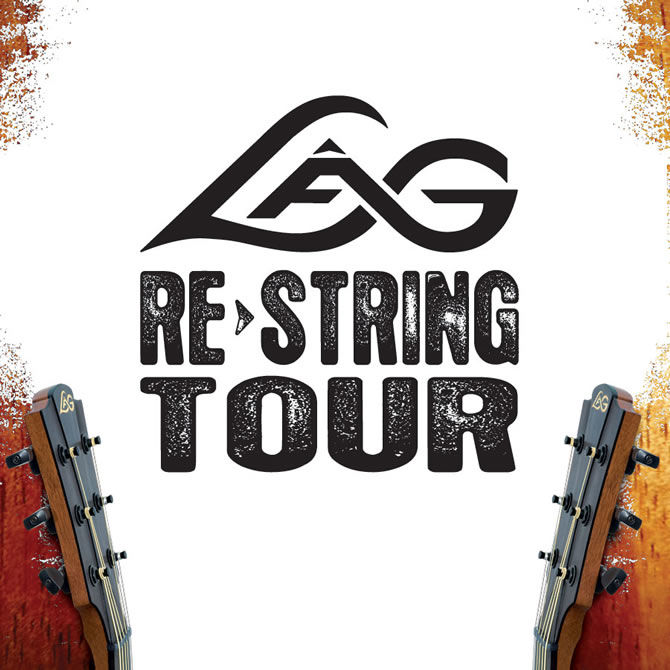 It is simple … Guitar Players can test drive a Lag while their current instrument is re-strung with Elixir Strings.
Lag Guitars announces a series of special of in-store re-stringing events, in conjunction with Elixir Strings. Guitar players are invited to come in and try a new Lag Tramontane Acoustic or Acoustic/Electric Guitar, and to bring their current guitar with them. While they are enjoying playing, representatives of Lag will restring the customers' current guitar with a new set of Elixir strings, free of charge.
These hands-on events will allow customers to experience the comfort, style, advanced construction, and resonant tone of Lag's Tramontane instruments. To add to the festive atmosphere, special "Event Only" pricing will be offered on certain Lâg guitars and accessories. Cool prizes and fun giveaways will be presented throughout the events.
The Lag Re-String Tour will be stopping at these select Lag dealers:
| | | |
| --- | --- | --- |
| Date | Dealer | Time |
| Tuesday, October 25th | Larry's Music–Wooster, OH | 4 to 8 pm |
| Wednesday, October 26th | Huber & Breese Music, Fraser, MI | 4 to 8 pm |
| Thursday, October 27th | Marshall Music, Lansing, MI | 3 to 7 pm |
| Friday, November 4th | Robert M. Sides Music, Williamsport, PA | 4 to 8 pm |
| Wednesday, November 9th | Freehold Music, Freehold, NJ | 4 to 8 pm |
| Thursday, November 10th | Monster Music, Levittown, NY | 4 to 8 pm |
Source: Lag Guitars Press Release / Clyne Media Communications