Two of the city's largest festivals, Osheaga and Heavy MTL, have propelled Montréal to the forefront of the world's leading festival cities. Attendance has skyrocketed with both events now attracting worldwide superstar performances. This year the headliners were Elvis Costello, Eminem, KISS, Janelle Monae, Death From Above, Cypress Hill, Sam Roberts Band, Timber Timbre, Mstrkrft, and literally scores of others appearing on multiple stages on multiple days. To meet the demands of the artists and their engineers, Sennheiser expanded its longstanding commitment to both festivals with a cornucopia of A-list microphones – both wired and wireless – together with wireless personal monitors and wireless instrument packs. Beyond that, Sennheiser supplied technical expertise and over 250 wireless headphones for a unique Kid Koala performance at Osheaga. Called Space Cadet, Sennheiser RS 116 headphones were used as the sole means of conveying the soundtrack of a projected graphic novel to the audience members.
The list of microphones present at both Heavy MTL and Osheaga festivals taps into virtually the entire Sennheiser live sound catalog, with each unit duplicated enough times to ensure that every band would have the Sennheiser mics of their choice. Wireless handheld microphones included the SKM 2000 with a variety of capsules, while wireless instrument packs included the SK 2000. Sennheiser EM 2050 receivers ensured flawless reception. Sennheiser e 609s and MD 421 IIs provided perfect guitar tone, while a cache of e 935s delivered vocals that naturally rose to the top of the mix. Joined by Neumann KM 184s, multiple drum kit setups were available with various evolution wired microphones. Sennheiser ew 300 IEM G3 units delivered all of the wireless personal monitors at all the stages at both festivals.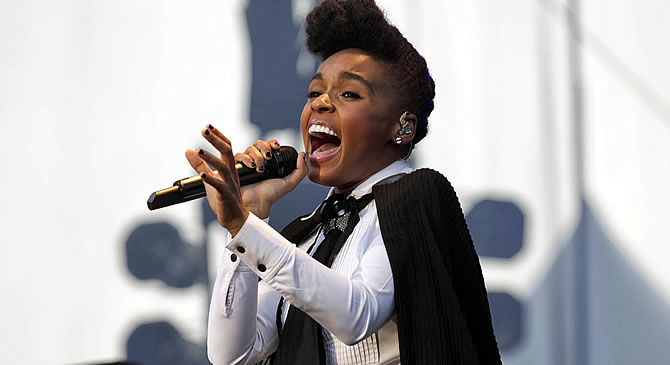 From his vantage at FOH on several of the stages at both events, local freelance engineer, Monk McClements had the opportunity to watch a parade of engineers interact with Sennheiser technology. "For the folks who were used to some other make of vocal mic, it was an ear-opening experience to hear their vocalists on Sennheiser e 935s," he said. "It's more balanced and natural than the other standard issues and is really easy to mix. Other standouts included the Sennheiser guitar mics, e 609Silver and e 906, which capture a nice full midrange that doesn't require a lot of adjusting at the EQ, and the Sennheiser evolution drum mics, along with the 421 series mics which are clear and authoritative." Sennheiser technical support specialist Patrick Marleau, who was on hand to assist at the festivals, noted, "Because the Sennheiser mics capture 'the sound' for each instrument, it didn't take long for each band to set up and soundcheck. That's really important during these festivals, as the time between sets was very short. If you were lucky, a band may have had thirty minutes for setup but usually it was a lot less."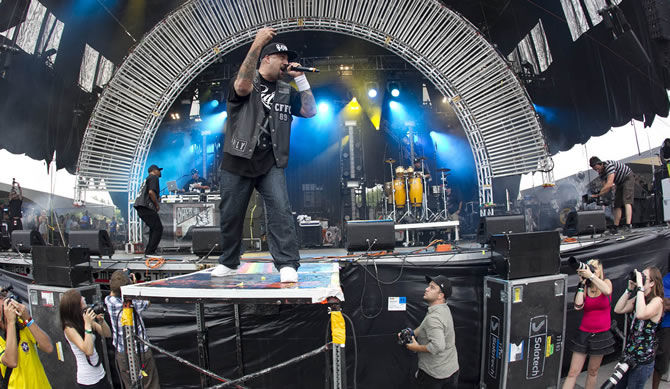 Away from the main stages at the Osheaga Festival, Kid Koala performed five sold-out, two-hour sets in three days. Daniel Brodeur, a technical specialist at Sennheiser, helped to coordinate the event, which required a unique setup. "Each of the 250 audience members had Sennheiser wireless RS 116 headphones with which to hear Kid Koala's unique DJ-inspired music," he explained. "It was crazy, because the music, paired with projection of Kid Koala's graphic novel, Space Cadet, was so enveloping. But if you took the headphones off, it was just silent except for some laughing and dancing. It was conceptual – like everyone is alone but connected. The nice thing, from a technical standpoint, is that it is actually much easier to set up the headphone system than it is to set up and time-align a PA system. Even better, everyone gets great sound – no bass traps, phase issues, or the like." The whole Sennheiser Wireless Headphone Concert traveled to Squamish, British Columbia for another festival on August 20 and 21st.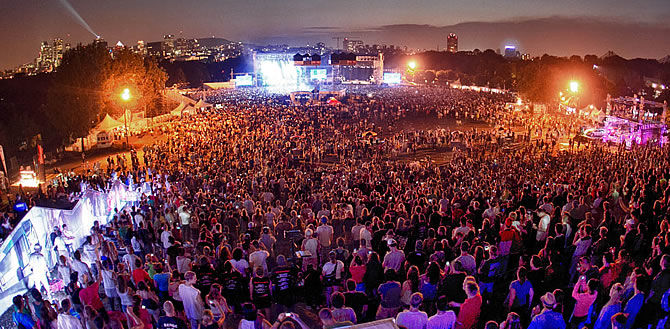 Eric Nadeau is director of sponsorship with evenko, the company that put both festivals together. "Working with the people at Sennheiser has been a wonderful experience," he said. "They are flexible and quick, and they are completely aware of the pressures and constraints that we operate under. They understand our business. For example, the Kid Koala performance was done literally at the last minute. I contacted Sennheiser, explained what we needed, and received the headphones, support gear, and the personal assistance of Daniel Brodeur in less than 48 hours." For his part, McClements said it was easy to make friends with the various festival engineers. "Having great Sennheiser gear made everyone's lives easy and left everyone feeling satisfied," he concluded.
Source: Sennheiser Press Release