On Wednesday, Sept. 28, 2011, at The Recording Academy Headquarters in Santa Monica, California, the Academy's Producers & Engineers Wing and Los Angeles Chapter presented Up Close & Personal with Alex da Kid and Skylar Grey.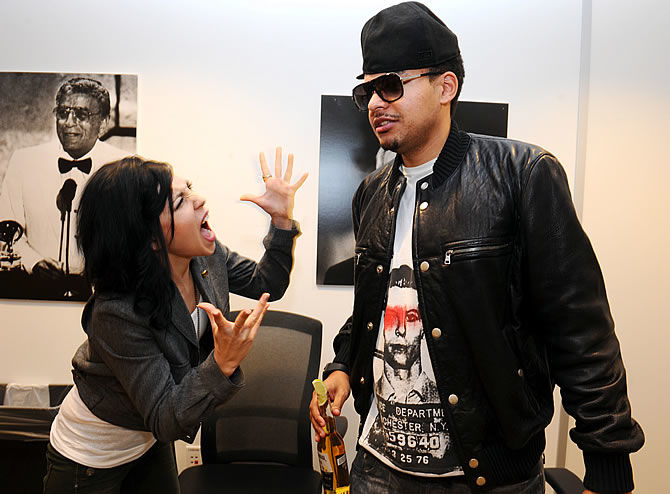 Moderated by on-air personality, artist and cultural curator DJ Skee, this engaging Q&A explored the careers, inspirations and creative collaboration of Grammy Nominated producer Alex da Kid and Grammy Nominated singer/songwriter Skylar Grey. After working on her album in an artist retreat in the woods of Oregon, Skylar Grey, in need of a great producer, reached out to her publisher in New York. After a few email exchanges, Alex sent her a beat, to which Grey came up with the hook for "Love The Way You Lie," and a creative synergy was born. The collaborative duo discussed their individual journeys, their advice for aspiring music makers and Grey's album coming out on Interscope Records in Early 2012.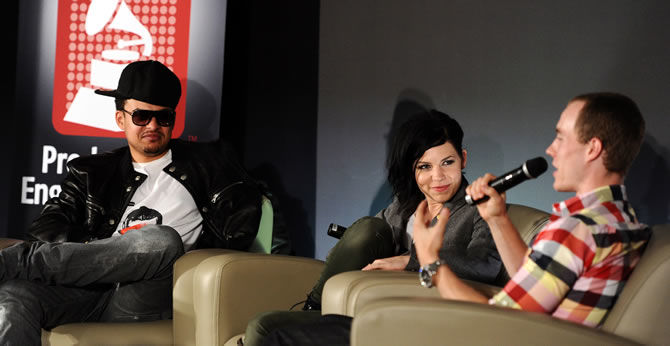 Established in 1957, The Recording Academy is an organization of musicians, producers, engineers and recording professionals that is dedicated to improving the cultural condition and quality of life for music and its makers. Internationally known for the Grammy Awards – the preeminent peer-recognized award for musical excellence and the most credible brand in music – The Recording Academy is responsible for groundbreaking professional development, cultural enrichment, advocacy, education and human services programs. The Academy continues to focus on its mission of recognizing musical excellence, advocating for the well-being of music makers and ensuring music remains an indelible part of our culture. For more information about The Academy, please visit www.grammy.com. For breaking news and exclusive content, join the organization's social networks as a Facebook fan at www.facebook.com/thegrammys, a Twitter follower at www.twitter.com/thegrammys, and a YouTube Channel Subscriber at www.youtube.com/thegrammys.
Currently more than 6,000 professionals comprise The Recording Academy Producers & Engineers Wing, which was established for producers, engineers, remixers, manufacturers, technologists, and other related creative and technical professionals in the recording field. This organized voice for the recording community addresses issues that affect the craft of recorded music, including the development and implementation of new technologies, technical guidelines and recommendations, and archiving and preservation initiatives. For more information, please visit www.producersandengineers.com.