Synchro Arts ReVoice Pro 3.3 is a huge time-saving tool that's used by top professionals to modify the pitch, timing, and tightness of vocal and instrument tracks – all with unsurpassed speed and sonic quality. Now you can add these powerful features to your arsenal for the exclusive price of $399 (save $200).
Synchro Arts Revoice Pro 3.3 Key Features
Transfer the time, pitch, inflection, and vibrato of a lead vocal performance to one or more tracks while preserving the tightness and natural sound
Create mono or stereo double tracks just like you hear on hit commercial albums
Adjust timing and pitch with unbeatable, natural-sounding quality
Compatible with Pro Tools, Logic Pro X, Studio One, Cubase, Nuendo, SONAR and many more
iLok required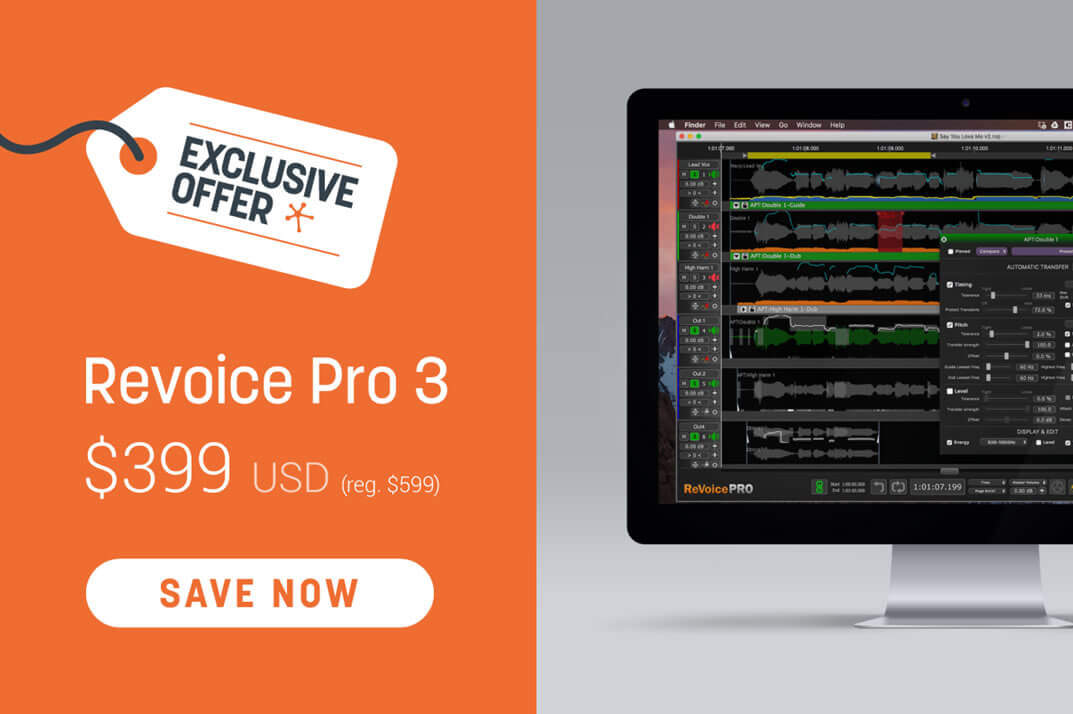 Offer for Revoice Pro 3.3 will expire on Aprol, 17th. If you want to buy Revoice Pro 3.3 at $399.00 USD instead $599.00 USD you can do this here.