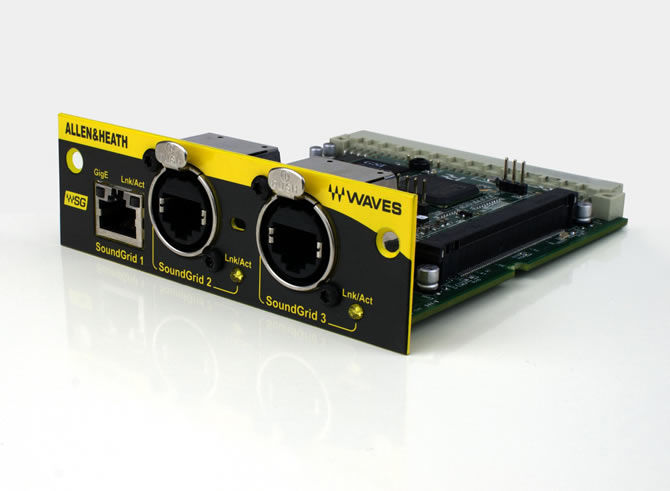 Following launching the M-Waves option module for the iLive digital mixing system at PLASA, Allen & Heath together with Waves are staging interactive online seminars in order to provide information and technical understanding for the card and the Waves SoundGrid protocol in general.
The sessions will be held on Thursday 1st December 2011 and are targeting engineers, audio consultants, rental companies and installation firms. There will be two webinars to suit different time zones. On high demand additional sessions may be offered.
The sessions will start by giving an overview of the iLive series, followed by a detailed discussion on installing the M-Waves module and configuring the Waves software. Also covered will be how SoundGrid can help with multi-track audio recording and playback during virtual soundcheck applications. Experts from both Allen & Heath and Waves will also be online to answer questions.
For further more information and to register, please click here.