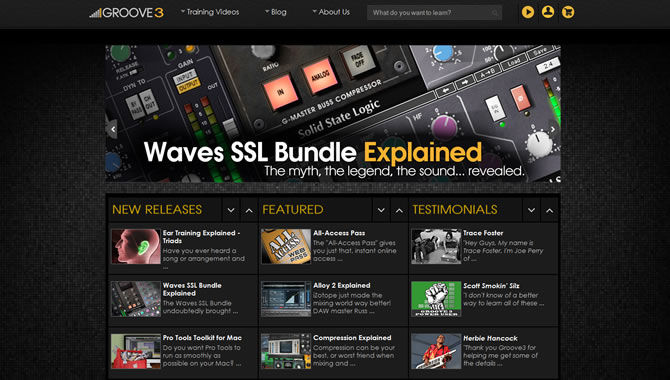 Groove3.com has announced the release of "Predator Explained" tutorial collection.  Laurence Holcombe tackles a beast of a program with this offering uncovering the features and functions of this powerful virtual synth plug-in. The tutorial starts with an overall view of the program and what it is capable of before moving on to different aspects such as interface, Oscillator section, Pitch Modulation area and more.  Laurence also talks about presets and how to insert Predator into your favorite DAW before wrapping the whole thing up with sound design.  You will know more about this plug-in that you ever thought you would!
Groove 3  "Predator Explained" Product Highlights:
16 Tutorials / 2 Hours Total Runtime
For all beginner to intermediate Predator users
Tutorials written by synth guru Laurence Holcombe
Simple to use video control interface for Mac & PC
Watch Online, Download, Stream to iPad, iPhone & iPod
View all the videos in the "Predator Explained" collection online by streaming with the incredible "All-Access Pass" or download the entire product and view offline at your leisure.
For more information visit www.groove3.com
Source: Groove 3