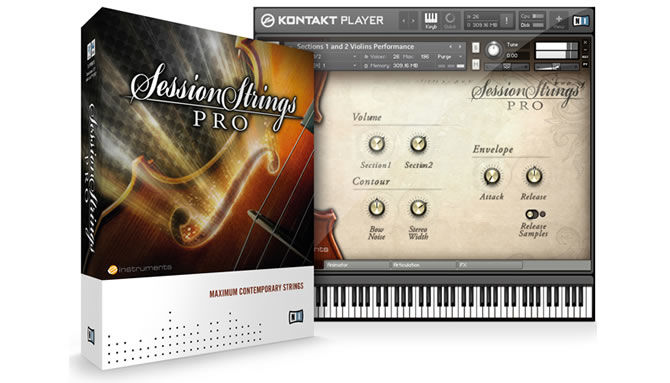 Native Instruments announced the release of Session Stings Pro an important "update", if we could say so, of their Session String library. The team from NI says in press release that Session Strings Pro is " more just a simple string library. You can create natural and also expressive string tracks in the highest possible quality.
Native Instruments Session Strings Pro is the creation of Thomas Koritke, a "well-known" sound designer who assembled almost 50GB of live recorded samples to give birth to Session Strings Pro.
Native Instruments Session Strings Pro is now available for a suggested price of $339 / 299 euro  from dealers and in the Native Instruments Online Shop. An upgrade from original Native Instruments Session Strings costs $229 / 199 euro.
More informations and also the link for purchase are available on the official site.
Native Instruments Session Strings Pro Top Features
Combine up to four ensembles, each with four violins, three violas, two cellos and two basses
Play up to four full 11-piece ensembles or individual instrument groups
Choose between contemporary and classical instrument placement
Create instant rhythmical phrases with the fully customizable Animator
Unique musical workflows, streamlined for performance and production
29 articulations, 4 velocity layers, all within a single interface
Additional presets for the sound of vintage soul and disco
Unique Bow Noise control
48 GB of immaculate string samples (32 GB compressed)
Sources: Native Instruments